We carry top brands, have many common products available in-store, and can order anything from many woodworkering manufactures. Below is a list of our preferred vendors and manufactures. Select their logo to view their full inventory, products, services, pricing, and additional information.
Bench Dog was launched in the mid-nineties with the simple idea that great tools were the result of extensive experience, thoughtful design, and exacting engineering. Since then, the Bench Dog product line of router tables, safety accessories, and shop tools has steadily expanded. Bench Dog tools are used by woodworking professionals, serious hobbyists, educational institutions, and the adventurous beginner looking to expand their abilities with tools of uncompromising quality and value.
It is with great excitement that we announce Easy Wood Tools (EWT), of Lexington, Kentucky, has been acquired by the Caliendo family. The acquisition was effective October 26, 2016. Mr. Chris Caliendo will serve as President & CEO of Easy Wood Tools. Chris has worked directly with Easy Wood Tools over the last eight years on the development process, and in the manufacturing of key components introduced into the EWT product line.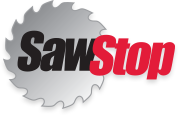 Shopping for the right table saw can be confusing. There are many different configurations, and many different models. Here, discover the differences between SawStop saws, and also compare SawStop's Jobsite Saw vs. other saws in the marketplace. When you have the information to make an informed decision, we know you'll make the right one.
Passion for high-quality power tools has continued for more than 90 years. We share this fascination with our users and fans. Our products make life easier for professional tradespeople – and help them to achieve perfect results faster. We always think systematically, right down to the finest detail. Over 350 patents, 80 awards, for both the products and company. And, above all our satisfied customers are testament to our innovative success.
Over the years, CMT has made and continues to make significant investments in the most advanced CNC equipment technology and strives to channel a great part of its resources in highly sophisticated and innovative software with one sole intent: delivering top quality, state-of-the-art cutting products in the tool making sector.
Since being introduced at the beginning of the century, Woodstock International's SHOP FOX® machinery line has steadily developed into one of the top brands of woodworking and metalworking equipment in the Americas. The broad selection of SHOP FOX® machines includes table saws, jointers, planers wood and metal bandsaws, shapers, wood and metal lathes, sanders, dust collectors, mills, drill presses, and several types of specialized machinery for the commercial or DIY workshop.
With thousands of machines in use daily, SHOP FOX® has earned the reputation for excellent quality and for providing wood and metalworkers with the best value in stationary and benchtop equipment. Along with equipment, when you own a SHOP FOX® machine or workshop accessory, you can feel confident that it can be counted on for accuracy and reliability, and will be a useful tool to help you produce many satisfying projects.
The SHOP FOX® brand is supported by over 25 years of proven customer service and we are committed to making SHOP FOX® the number one choice for woodworking and metalworking professionals and enthusiasts.It's what you need for your shop!
Penn State Industries began in 1936, when Benjamin and Bernard Levy started a retail store in downtown Philadelphia. The company continued to grow and in 1944 become the first Philadelphia based wholesale company of its kind.
From 1950-1984 Penn State Industries focused on providing top-notch value, service and support in the wholesale business and garnered a loyal following as a trusted and reputable manufacturer.
In 1984, under the direction of Marvin and Ed Levy, Benjamin's sons, Penn State Industries expanded its operation into the Woodworking business through a mail order woodworking division. Marvin & Ed, avid woodworkers, realized that the needs of the beginner and intermediate woodworker weren't being met; the need for affordable, easy to use and quality woodworking products without the pretense and price of what was currently being offered in the woodworking marketplace.
For almost 25 years, the Penn State Industries Woodworking Division has grown significantly; from a single product in 1984 to over 2000 products today. While having served over 500,000 satisfied woodworkers in that time.
Today we're still family owned and operated and we continue to strive to meet the needs of woodworkers with affordable, approachable and precision woodworking products all at a great price. Plus the support, help and service to back those products up.
Want to know more?
Contact Us to learn more about what products we have in-store and for additional ordering information.